Past Exhibition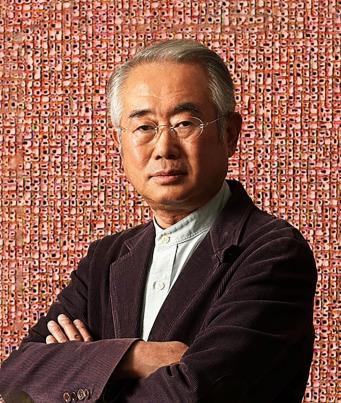 Kim Tae Ho
ABOUT THE ARTIST
KIM TAE-HO (b. 1948, Busan) is a South Korean abstract artist who employs meticulous layering and scraping of acrylic paint onto the two-dimensional surface. The colours and sculptural quality of his works shows a reversion to the painterly aesthetics of Dansaekhwa, establishing himself as one of the leading monochromatic painters since the 1970s.

He graduated from the College of Fine Arts at Hongik University in Seoul, where he majored in painting, in 1972, and he received his MFA from the Graduate School of Education at Hongik University in 1984. His major solo exhibitions include Gallery Hyundai (1985 & 1991), Seoul, Korea, Kamakura Gallery(1996) and Tokyo Gallery (2002), Tokyo, Japan, Sung Kok Museum (2007), Seoul, Korea, and most recently 'Operating Space Structure' at Busan Museum of Art (2015), Busan, Korea. He has participated extensively in group exhibitions both in Korea and abroad, such as China, Japan, the Philippines, Costa Rica, Switzerland, Germany, the United States.

Amongst the many awards received, the year 2003 saw TaeHo's attainment of the Grand Prize at the 2nd Buil Art Competition, Busan, Korea, and in 1982, he received the Grand Prize at Gonggan Printmaking Competition. His works have been collected by The British Museum, London, UK; the National Museum of Contemporary Art and Seoul Museum of Art, Seoul, Korea; Busan Municipal Museum of Art, Busan, Korea; Daejeon Municipal Museum of Art, Daejeon, Korea; Shimonoseki Museum, Shimonoseki, Japan; and the Museum of Guangzhou Academy of Fine Arts, Guangzhou, China, among others.

Since 1987, Tae-Ho has been a Professor at the Department of Painting in Hongik University. Currently, Kim lives and works in Paju-si, Gyeonggi-do, Korea.
About the ArtistAwards
2003
Awarded a Grand Prize at the 2nd Buil Art (Busan, Korea)
1995
Awarded an Origin Art Prize (Seoul, Korea)
1986
Awarded a Grand Prize at the 5th Seoul International Print Biennale (Seoul, Korea)
1984
Awarded the 3rdArt Writer's Prize (Seoul, Korea)
1982
Awarded a Grand Prize at the Space International Print Exhibition (Seoul, Korea)
1980
Awarded a "Frontier" First Prize at the 7th Korean Art Exhibition by the Han-Kuk Ilbo (National Museum of Contemporary and ContemporaryArt, Seoul, Korea)
1977
Awarded a Gold Prize at the 13th Korea Art Association Exhibition (National Museum of Contemporary and ContemporaryArt, Seoul, Korea)
1976
Awarded a Special Prize at the 3rd Korean Art Exhibition by the Han-Kuk Ilbo (National Museum of Contemporary and ContemporaryArt, Seoul, Korea) 1971 Awarded a Gold Prize (Ministry of Culture & Information) at Korea Print Exhibition (Seoul, Korea)
1968-1981
Awarded a Prize by the Minister of Culture and Information at the 22nd & the 27th National Art Exhibition (Seoul, Korea) Awarded a Special Selection - 5 times National Art Exhibition (Seoul,Korea) Awarded a Selection - 7 times National Art Exhibition (Seoul, Korea)
1968
Awarded an Honorable Mentoin at the 7th YoungArtistsArt Exhibition (Sponsored by Ministry of Culture and Information, Seoul, Korea)
Museum Collections
National Museum of Contemporary and ContemporaryArt, Seoul, Korea
The British Museum, London, England
Daejeon Museum ofArt, Daejeon, Korea
Busan Museum of Art, Busan, Korea Seoul
Museum of Art, Seoul, Korea Yonsei
University Museum, Seoul,KoreaWalker Hill
Museum, Seoul, Korea
Total Museum, Jang Heung, Korea
Simonoseki Museum, Simonoseki, JapanHoAm
Art Museum, Yongin, Korea Hongik
University Museum, Seoul, Korea
Gyeongnam Art Museum, Changwon, KoreaMuseum
SAN, Kangwondo, Korea
Museum of Guangzhou Academy of Fine Arts, China