Past Exhibition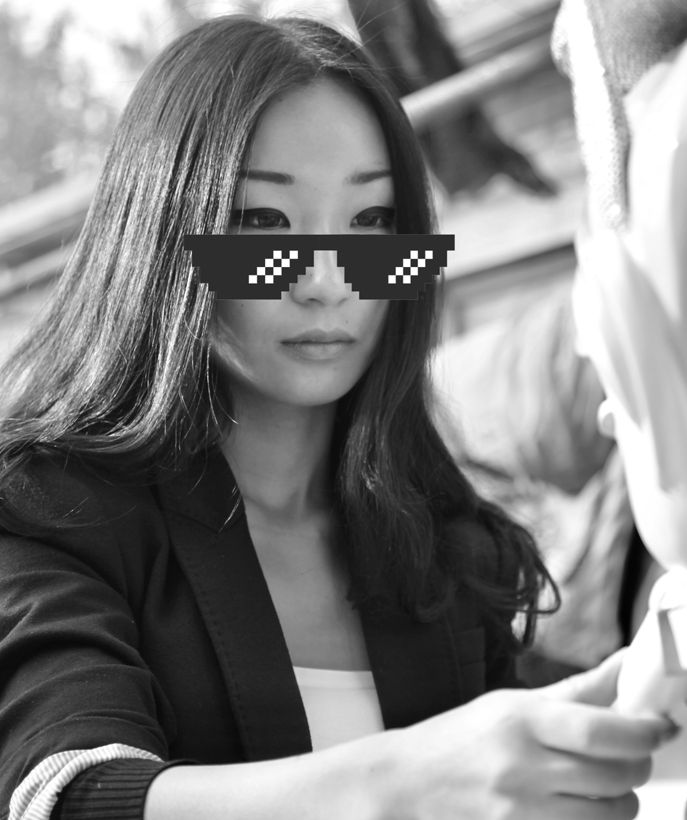 Han Yajuan
(b. 1980, China)
Han Yajuan is a multimedia artist. Her work focuses on the relationship between women and the virtual space in relation to agency and identity issues. Her artistic practices operate across paintings, moving images, installations, VR, and GameArt.

Yajuan has held solo exhibitions in China, the United States, the United Kingdom, Italy, Holland, Japan, Korea, Australia, Singapore, and Spain. Her works also have been exhibited in museums, art institutions, and biennials worldwide. For example, the National Art Museum of China, the National Museum of Contemporary Art Korea, Wereld Museum Rotterdam, the National Portrait Gallery Australia, Palazzo Reale Milano, Marino Marini Museum, La Centrale Electrique Brussels, Palazzo delle Arti Naples, Museum of Contemporary Art Shanghai, Bienal de Curitiba 2017, and Animamix Biennial 2009 and 2014. Her works have been collected by the China Academy of Art, Swiss BSI Foundation, and M+ Museum.

Yajuan received her Bachelor of Arts from the China Academy of Art and her Master of fine arts from the Central Academy of Fine Arts. She is pursuing a PhD in Art and Computational Technology at Goldsmiths, University of London.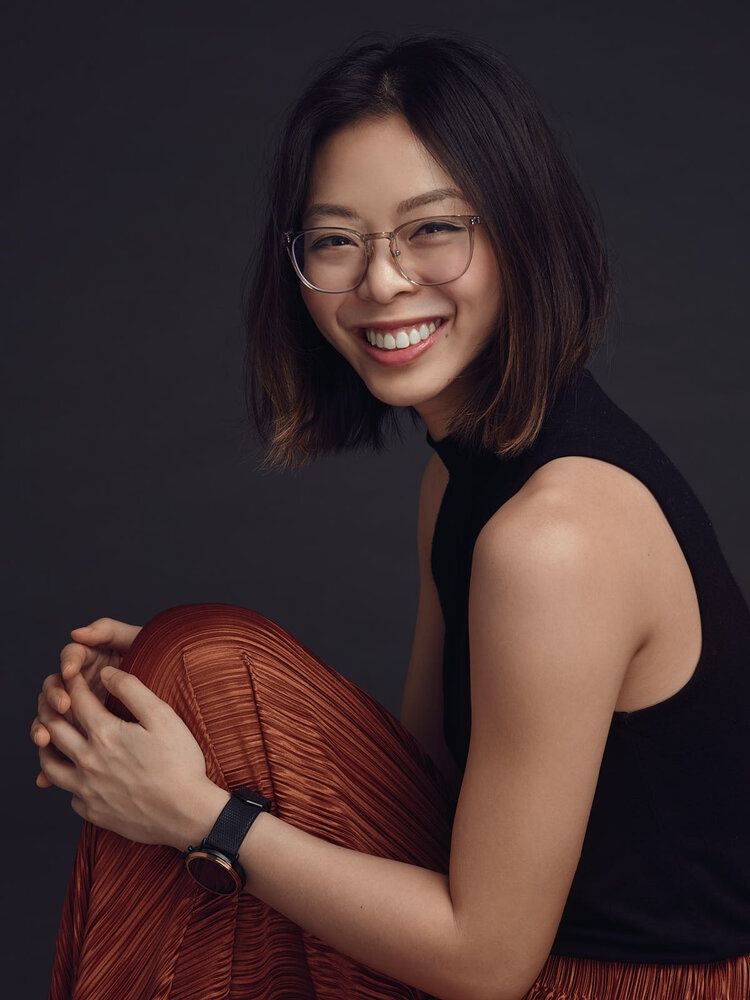 Shavonne Wong
(b. 1991, Singapore)
Shavonne Wong is an internationally recognised, Singapore-based fashion photographer. She is inspired by everyday life, transforming the ordinary into compelling frames. Her photography intends to capture a story and through which immerses her audience into an alternate realm. Shavonne challenges the boundaries of conceptual projects and has recently been exploring the combination of photography and videos called Living Stills.

Self-taught with a background in IT, Shavonne has acquired a decade worth of experience working with clients such as Asia's Next Top Model, Lancome, Sephora, Nike, HBO, Gianvito Rossi, Marigold, Zilingo, Alcon and Sensodyne. Her works have been published in Vogue Germany, Cosmopolitan HK Magazine, Glamour South Africa, Female Malaysia, Marie Claire, Lower Gulf, Cleo Malaysia, Singapore's Women Weekly, Metropop HK Magazine, Her World Brides Magazine, Lucy Magazine and Alexis Magazine, amongst others. Recently, she was notably included in the Forbes 30 under 30 Asia list for 2020.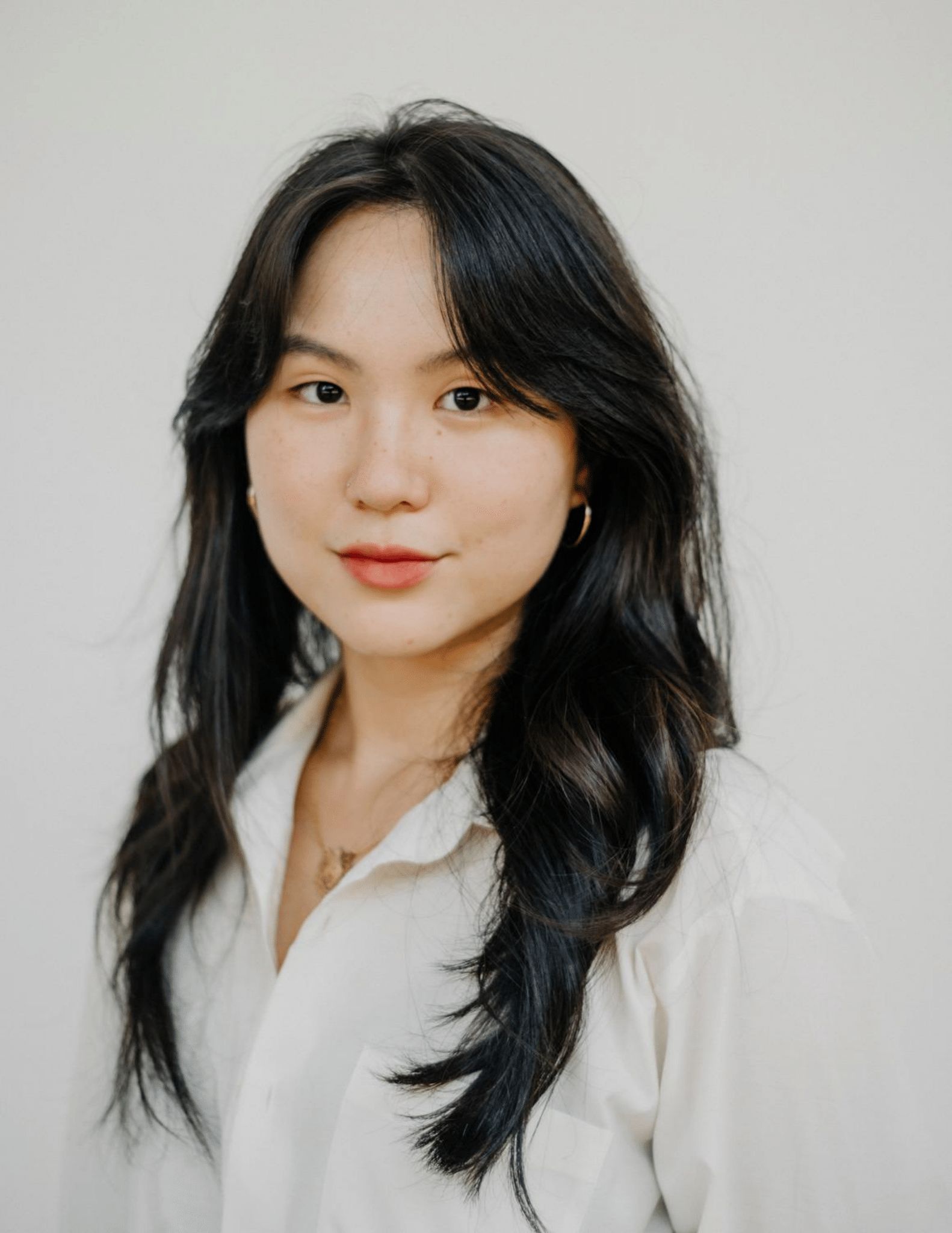 Arabelle Zhuang
(b. 1996, Singapore)
Arabelle Zhuang is an interdisciplinary artist working across photography, moving images and textiles. In her practice, Zhuang examines the interpersonal relationship, beauty in the peripheral and the cyclical nature of being. She is interested in developing narratives that search for the multiplicities of everyday life and the layers in between.

She has been featured in multiple media outlets including ART SG, YWYW Magazine, METAL Magazine, CNN Style, amongst others. Her artworks have also been exhibited widely, both locally and internationally, at 'To Sit Near' (2020), Singapore, 'Twenty Distinctive Women That Are Changing The Art World' (2020), Chauvet Arts, Nashville, Tennessee, 'Last Minute Group Show, We Can't Live Here Forever' (2020), Singapore, 'Open Eye Gallery Zine' (2019), Photobook Fair, Liverpool, and 'UNSIGNED' (2019) in BBH London, United Kingdom.


Serwah Attafuah
(b. 1998, Australia)
Serwah Attafuah is a versatile artist with experience of being both a designer and musician. She is known for her take on afro-futuristic abstractions that illustrate strong ancestral and contemporary themes. From this, she creates surreal cyber dreamscapes and heavenly wastelands that ties with her grounded understanding of the universe. As a self-taught 3D artist, she has built her career to having now done collaborations with esteemed brands such as Nike, GQ, Warner Music and also artists Bhad Bhabie and Charli XCX. Her recent notable achievement includes her participation in a curated NFT auction, Sotheby's "Natively Digital" and "Apotheosis"(2021) at The Sydney Opera House.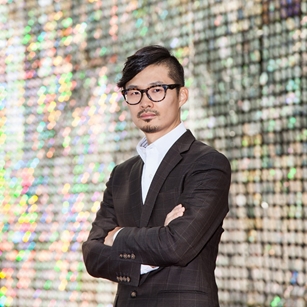 Jeon Byeong Sam
(b. 1977, Korea)
Jeon Byeong Sam is a South Korean artist who works primarily with everyday objects and images. Employing strategic processes of appropriation, repetition and rearrangement. He revisits the social conventions hidden within and transforms them into meaningful artwork that traverses the two dimensional and three dimensional. while searching for the meaning and connection, the viewers slowly sense a slight gap that exists between self and the world.

Jeon was trained in Sculpture at Hongik University, Korea. He holds two master's degrees, one in Fine Arts from the School of the Art Institute of Chicago and another in Information and Computer Science from the University of California, Irvine. For the past fifteen years, his artworks have been featured internationally, including UNESCO (France); SIAF. (Japan); SIGGRAPH (USA); ISIMD (Turkey); AsiaGraph (China); ArtBots (Ireland); Salon (Cuba); LIFE (Russia); Netfilmmakers (Denmark); Siggraph ASIA (Singapore); amongst others. Recently, Jeon also collaborated with Kakao Friends to create NFT artworks of characters based on Kakao Talk emoticons, South Korea's number one mobile messaging app.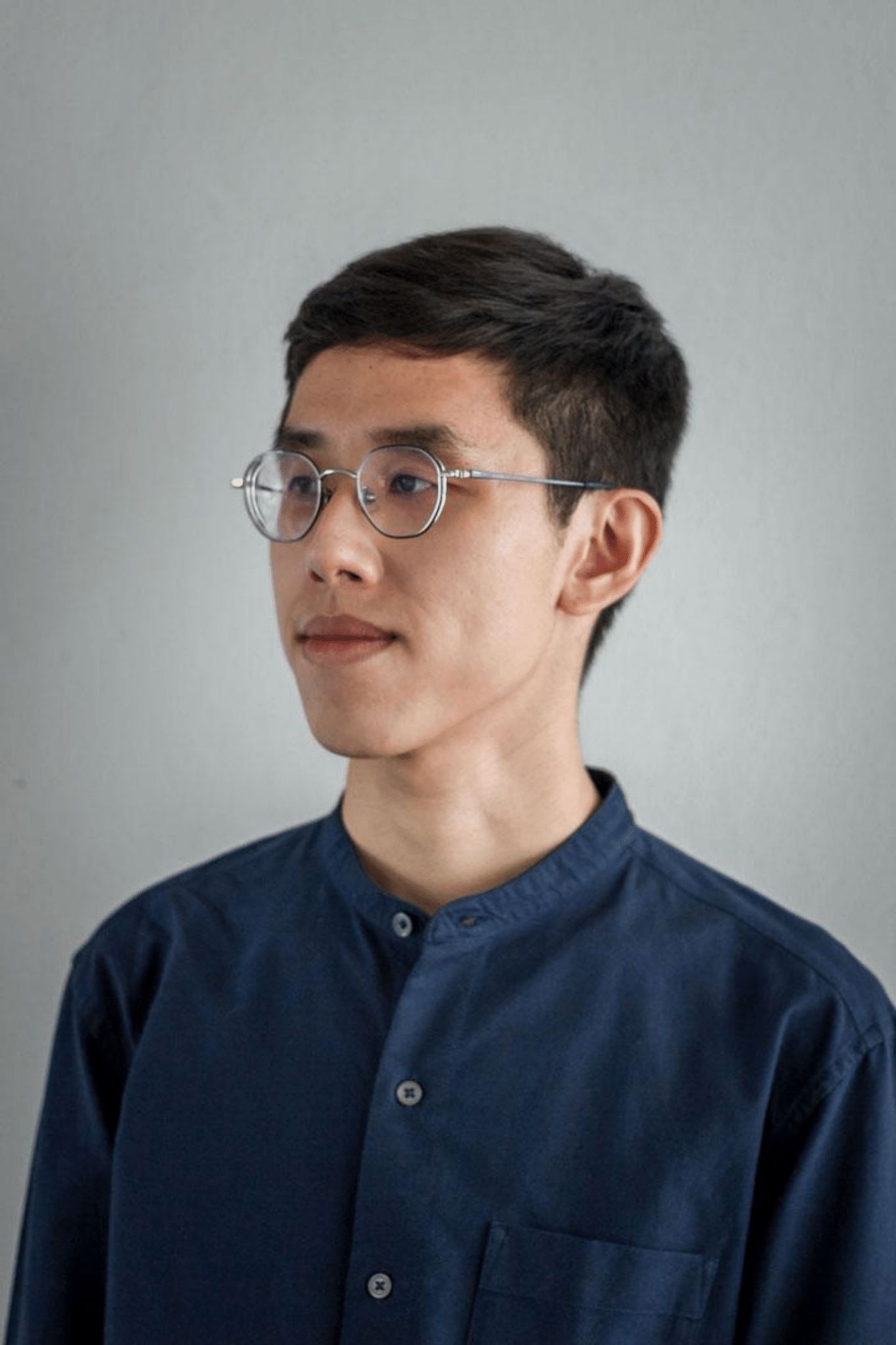 Tristan Lim
(b. 1993, Singapore)
Singaporean Visual artist Tristan Lim questions the manner in which we perceive and value virtuality and reality in contemporary life. By examining the forms in which visual materials circulate and manifest in culture, he also looks at the relationships between disparate things. Through this, he discovers the uncovered surfacing questions of material and existential significance.

Tristan Lim graduated from the programmes of Fine Arts from LASALLE College of Arts and Visual Communications and Media Design from Singapore Polytechnic Design School. For the past seven years, his artworks have been featured extensively, including: MADATAC X-Post Digital Star-Media Festival (Madrid, Spain), I Light Festival Marina Bay (Singapore) and LINES The Private Museum (Singapore).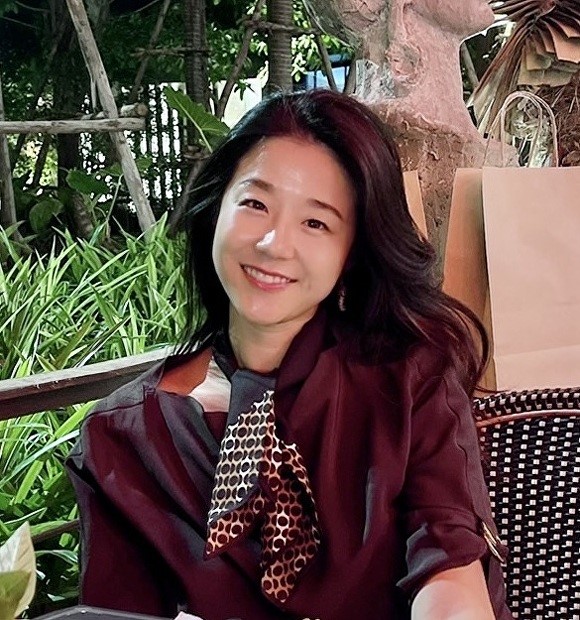 Hong Ji-min
(b. 1983, South Korea)
Born in Seoul in 1983. Living in Bangkok, Thailand, Bangkok and Seoul. Graduated from the School of the Art Institute of Chicago. Graduated from Hongik University's Graduate School of General Studies. Multiple individual and team competitions. Hong Ji-min works based in Seoul and Bangkok, Thailand, and produces animation films and fairy tale books based on paintings. Inspired by the traditional folk painting material and painting style, Bangkok's rich nature is added to the lively natural scenery of Korea to constitute a unique landscape painting unique to the artist. It is expressed in unrealistic but beautiful, humorous and elegant landscapes by adding the rich natural scenery created by the colorful plants of Bangkok to the natural scenery created by the Korean green forest. Wonderland's landscape is layered with various colors and patterns repeatedly. In addition, the arrangement of various colors distributes the viewer's gaze throughout the work without an accurate center point. The screen made of colored surfaces looks more flatter. In addition, the screen with a dynamic sense of rhythm looks wider than the actual space.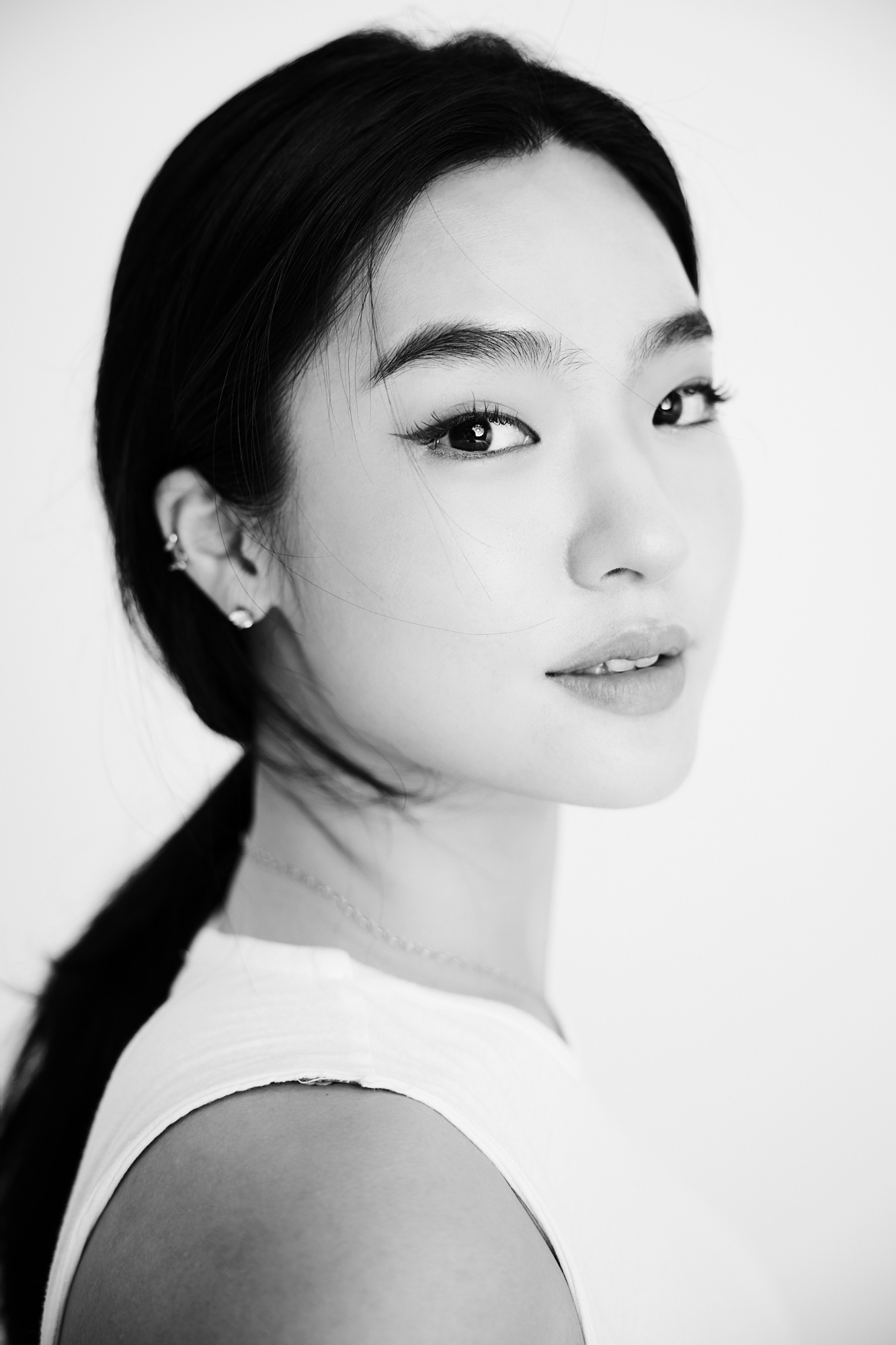 Estelle Tcha
(South Korea)
스모킹 조디악 (Smoking Zodiacs)은 삶의 비영속성, 그리고 그 속에서 모두가 결국은 죽음을 맞이한다는 "Memento Mori" (메멘토 모리: '너의 죽을을 기억하라'라는 라틴어) 類의 해학적인 재해석이다. 메멘토 모리 類의 그림들은 17 세기부터 유행해 왔던 모티프로, 죽음을 면치 못하는 인간의 운명 그리고 그러한 삶의 취약함을 화폭에 담아왔다. 그들은 이 명쾌한 상징성과 극명한 표현력에 주목하여 해골을 화폭에 담곤 하였지만, 시간을 의미하는 다른 모티프 역시 활용되기도 했다. 시계, 모래 시계, 녹아내려 가거나 꺼져가는 초, 그리고 피자마자 지는 꽃과 익자마자 떨어지거나 부패하는 과일이 때 로는 각자, 때로는 같이 어우러지며 쇠퇴와 죽음을 직시하는 라퀴엠을 연주하곤 하였다. eee만의 Memento Mori 속에서는 운명과 자아를 상징하는 각 별자리들이 각자의 행성(이것 역시 별이다) 위에 앉아 담배를 피우고 있다. 즉, 각 그림 속에 나타나는 12개의 별자리 상징물들은 우리 자신을 표현하며, 별자리들이 피우는 담배는 영원한 삶을 추구하면 서도 순간의 쾌락에 굴복하는 인간을, 그리고 그 연기는 겉잡을 수 없이 사라지는 무상한 시간을 뜻한다. 불로와 장수를 염원하며 수천 년 전부터 점성술을 통해 운명을 통찰하고 때로는 지배하고 싶어 했지만, 목전의 쾌락에 탐닉하며 단 1초라도 더 붙잡고 싶은 그 귀중한 삶 자체를 단축시키고야 마는 인간의 모순. 이렇게 삶과 죽음은 우리 곁에 나란히 병존하고, 인 간은 참을 수 없게 가벼운 모습으로 내재된 모순을 노정한다.

Over centuries, the ego of man has obsessed over two ideas: self and life. The obsessions manifested in many ways, one form being astrology: gazing at the stars to find answers about 'myself' and 'my longevity'. While fighting time, and losing the battle every time, mankind has on the other hand obsessed over the immediate gratifications, often which shortens and threatens the very life we hold on to so tightly. Likewise, the series represents the cognitive dissonance man has regarding life: the irony that dances between the fleeting idealism of hedonistic life and the ever-imminent shadow of death. Each painting of the series depicts a zodiac sign smoking cigarettes. The astrological figure stands solitary on the planet the zodiac sign is ruled by, which represents the foundational ground the figure navigates to know thyself. The cigarettes are a modern day interpretation of "memento mori", latin for "remember you must die", also a symbolic trope that acts as a reminder of the inevitability of death. The reminders of our mortality are ignited and fleetingly put out.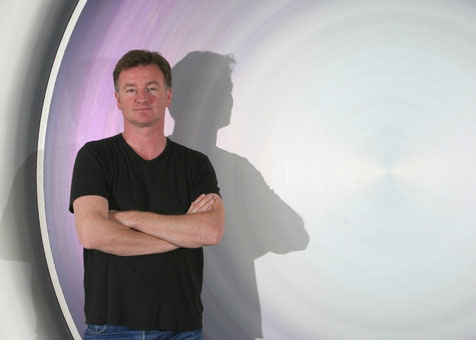 Robert Schaberl
(b. 1961, Austria)